Bamboo
Bike
Bamboo!!
Wow, I have heard of this stuff before but slowly I an getting more interested.
Not sure about these bars though. Not aware of any Tracks locally that will let me ride like that. CUSTOMS might stop me too. http://
www.calfeedesign.com
/singlespeed.htm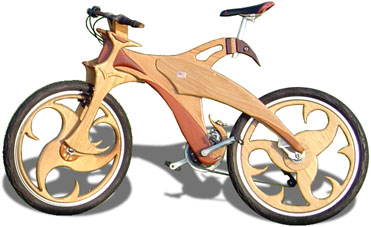 Built by Warren Von Botbyl. Warren's been building furniture for about ten years now and had some oak leftover from his last piece. http://
www.bikeforest.com
/homebuild17.php
pretty impressive and definably unique. There are a few other bikes like that on the site too. The
I also found a blog by Nick Frey. I did not really look to deeply into other pages of it but this page was hoot. They built a Bamboo prototype fixie and it seems to work ok.. apparently, I might be understating .
check it out here